Even classic garnished meat becomes unusual in the disc, especially if you add a little ham. This dish is one of those where you have to cover the bottom of the disc with foil if you want to avoid long-term cleaning. However, the experience of taste after being removed from embers will let us forget that as well.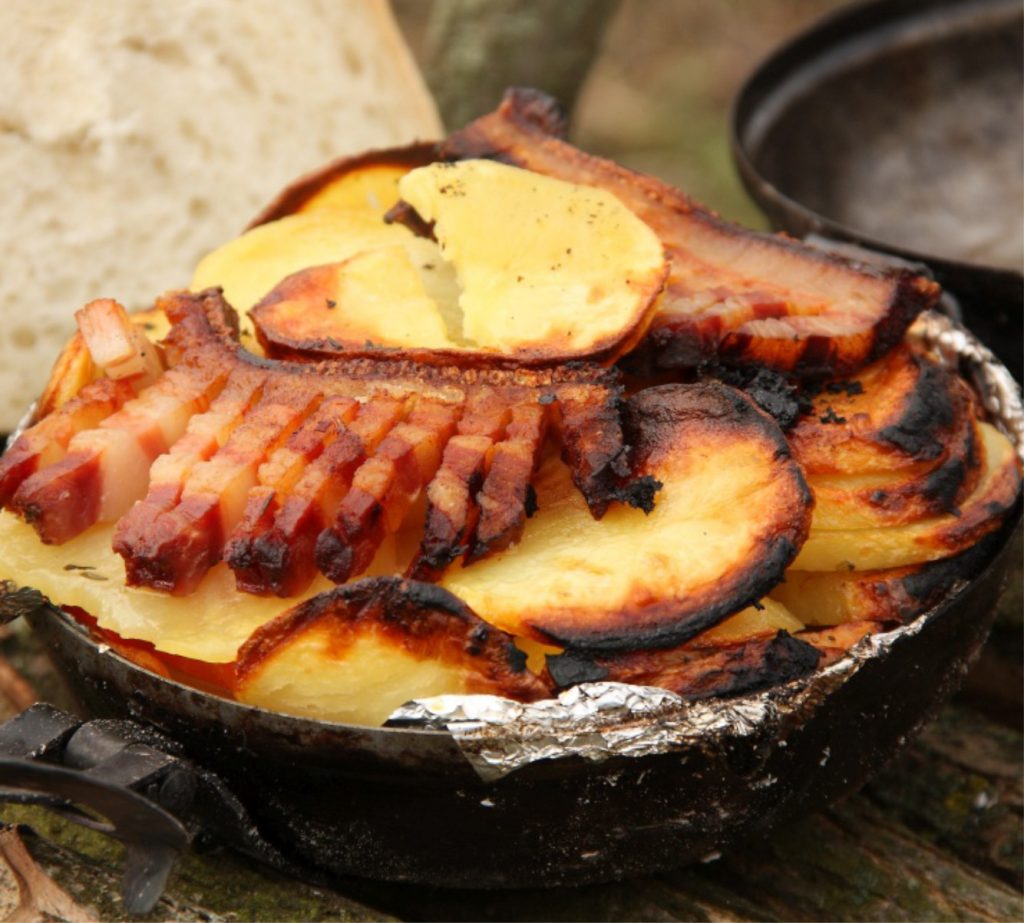 Ingredients:
UFO FAMILY disc for 6-8 people

80 dkg short cut loin
20 dkg prague ham
10 dkg Trappista cheese
1 dl sour cream
1 kg peeled, cut potatoes
2 dkg salt
a pinch of ground black pepper
half a bunch of parsley

Leave only small ribs on the short loin. Cut it into equal slices, tap a little and make 1-2 cuts. Sprinkle both sides of the ribs with salt and black pepper. Cut the ham into thin slices, roughly grate the cheese. Cut cleaned potatoes into thin rings. Finely chop the parsley, but squeeze the juice out of it.
Lay the raw ingredietns on top of each other in a disc. Put potatoes on the bottom, then  add ribs, grated cheese, slices of ham and finally potatoes again. Always salt the potatoes and lightly sprinkle them with black pepper. Pour well-mixed cream over the filled disc. In order to bake the cream as well, in the second half of baking we put embers on the top of the closed disc.