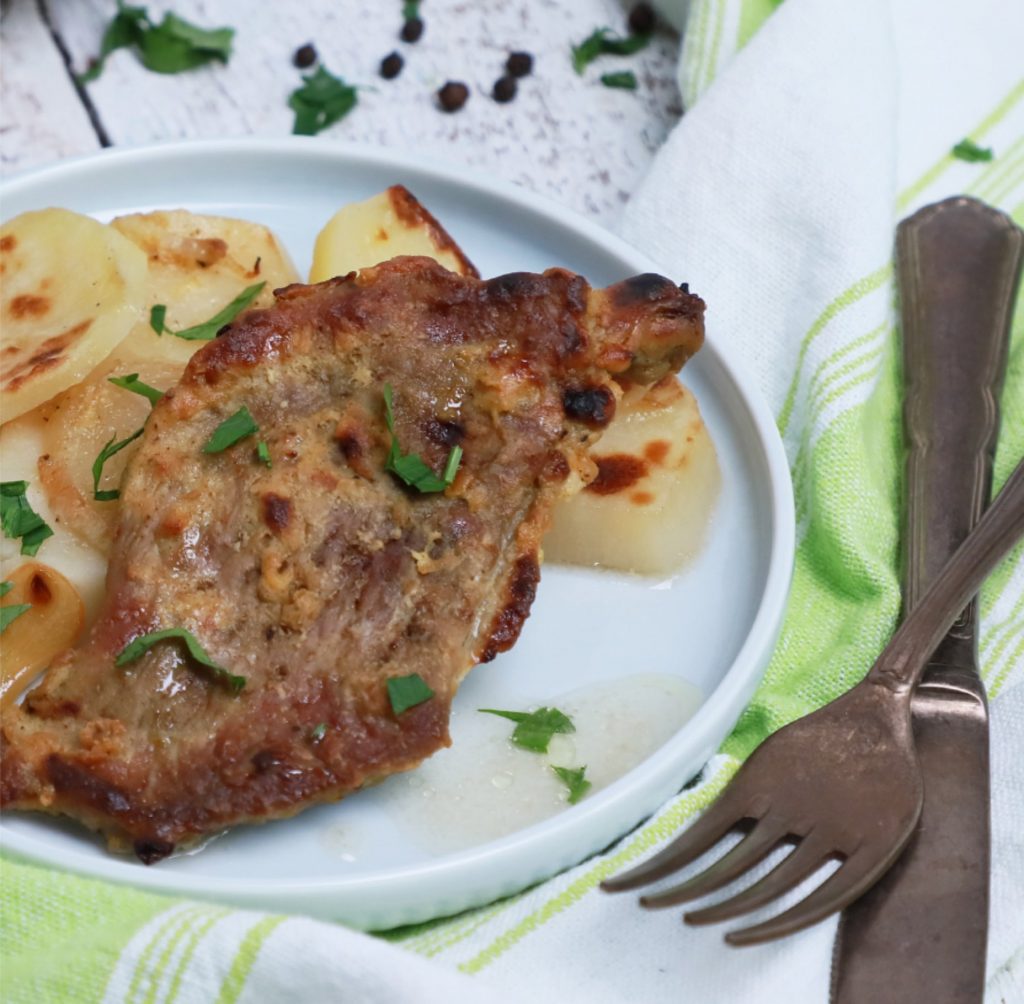 Ingredients: 
UFO FAMILY cooking dish for 6-8 people

50 dkg pork sirloin
20 dkg prague ham
1 kg sliced peeled potatoes
20 dkg red onion rings
20 dkg fresh wormwood
2 dkg mustard
2 dkg salt
1 tsp ground black pepper
1 dkg lard

Line the open disc with greased baking paper or foil. Cut the sirloin into medallions, tenderise with your hands and sprinkle with salt, black pepper and lightly rub with mustard on both sides. Cut the peeled potatoes into thin rings, as well as the red onion. Simmer the onion rings lightly on the lard.
Layer the ingerdients in the UFO disc – layer of potatoes is followed by the softened onions, a little wormwood and a layer of sirloin, again potatoes, ham, wormwood and onions. The top layer should always consist of potatoes, that should be sprinkled with salt and black pepper. After filling, close the disc. If you want to speed up the baking process, put a little ember on top.
The cooking time may vary depending on the size of the disc – from 1 to 2 hours.