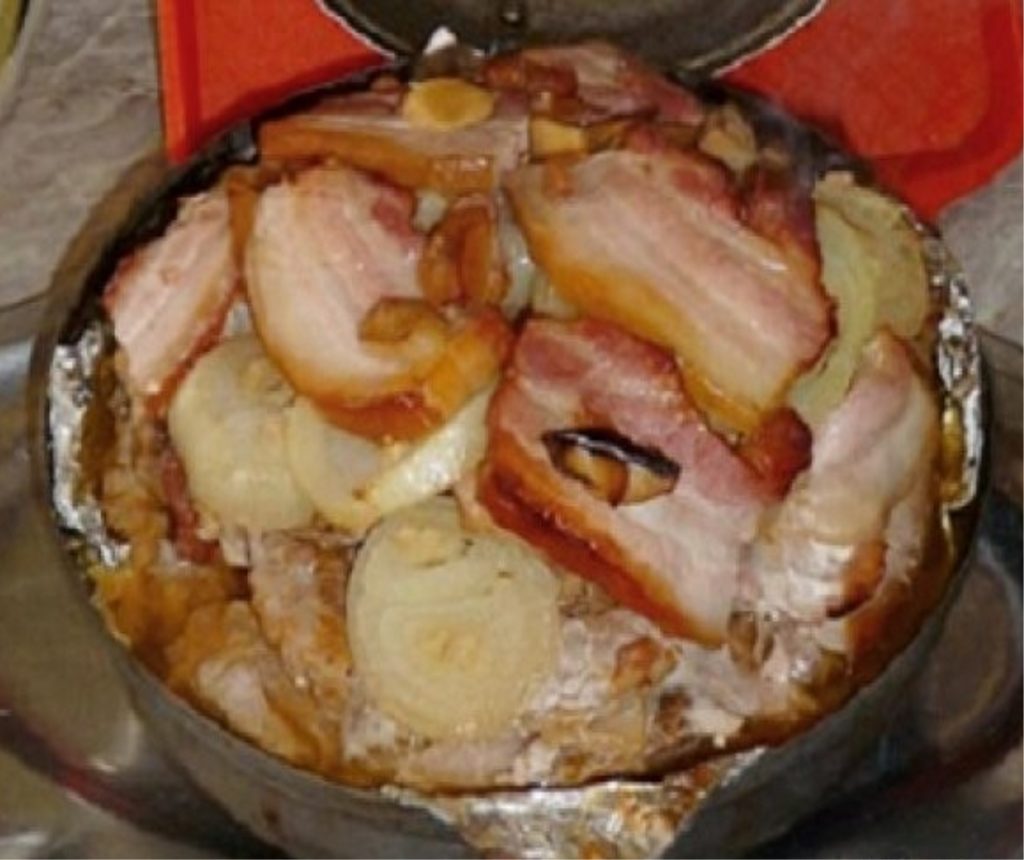 Ingredients:
UFO FAMILY cooking dish for 6-8 people

1 kg pork neck
0,5 kg sauerkraut
1 kg potatoes
0,5 kg sliced bacon
0,5 kg sliced smoked bacon
2 red onions
1 garlic
1 tsp black pepper
1 tblsp pork lard
salt

Salt the slices of meat on both sides and sprinkle them with freshly ground black pepper, then set aside. Squeeze the juice out of the sauerkraut, if it is very sour, wash it. Clean the potatoes and onions and cut them into rings. Crush the cleaned garlic. Grease the bottom of the disc and cover with foil, on which place slices of smoked bacon. Next, layer the sauerkraut and potato rings. Then put slices of meat, sprinkle them with crushed garlic and cover with onion rings. Finally, place the bacon and close the disc.
You can place the filled UFO disc on a hardwood coals, then let the food bake and stew for about an hour.