I´ve ´met´ the UFO cooking disc in an article on the internet, where was a recipe for a delicious dish: onion, potatoes, pork neck and bacon. It seemed to be easy but delicious!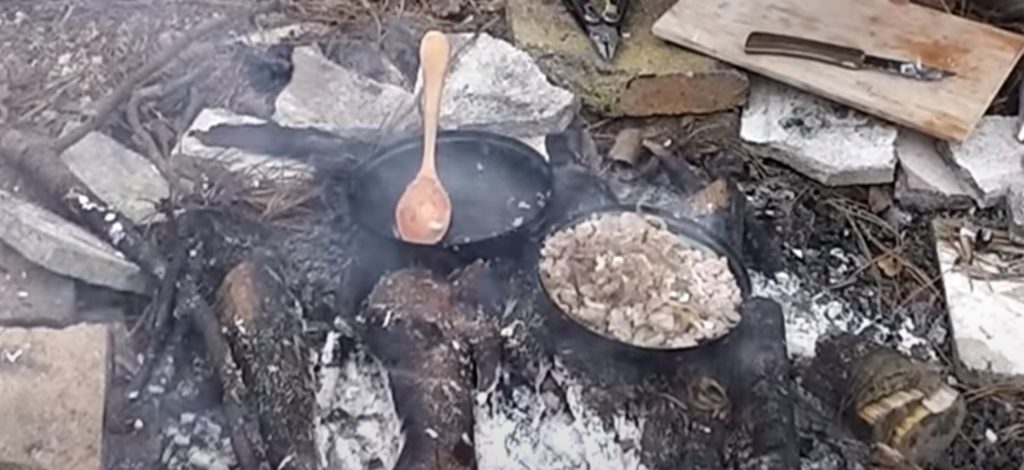 We and our friends are lovers of the nature and hiking, so I decided to try the disc fort the sidhed on open flames. My friends were amazed by my cooking skills, with such a little effort I fed so many hungry stomacs!
The following UFO dish is our favourite. During our hikes we prepare food on our hobo stove, while one is building a tent, the other one can easily prepare this simple, tasty and rich in calories food. Ingredients are super cheap and really variable.
UFO – Easy Canned Tuna Pasta
While packing, I usually grind my favourite spices: black pepper, cumin, Roman cumin, nutmegs. This amount is enough for a 1-2 week long journey, and it fits into container of 100ml.
Ingredients for 2 people:
½ package (0,5kg) of pasta (fusilli)
1 can of tuna
1-2 red onions
minced garlic, salt, oil, grind red pepper, spices, water
If possible: 1 tomato/tomato sauce, 1 riped apple, hard cheese


Put the UFO over the stove, add the oil, chopped onion and cook it. Then add red pepper and salt. If possible chop a riped apple and add it to the disc with the tomato sauce. Add a can of tuna, raw pasta and seasoning. Add water (enough to cover the pasta) and cook it al dente (15 minutes). Add cheese and serve in the bowls of the disc.