The simplest of the simple – applies especially to the preparation of meals in the cooking dish. This recipe is one of the basic ones that the lumberjacks prepared in the disc. From a few simple ingredients, they could conjure up a delicious dinner only with the help of fire and a UFO – a baking disc. I am sure that it will win your favor after a pleasant hike or fishing.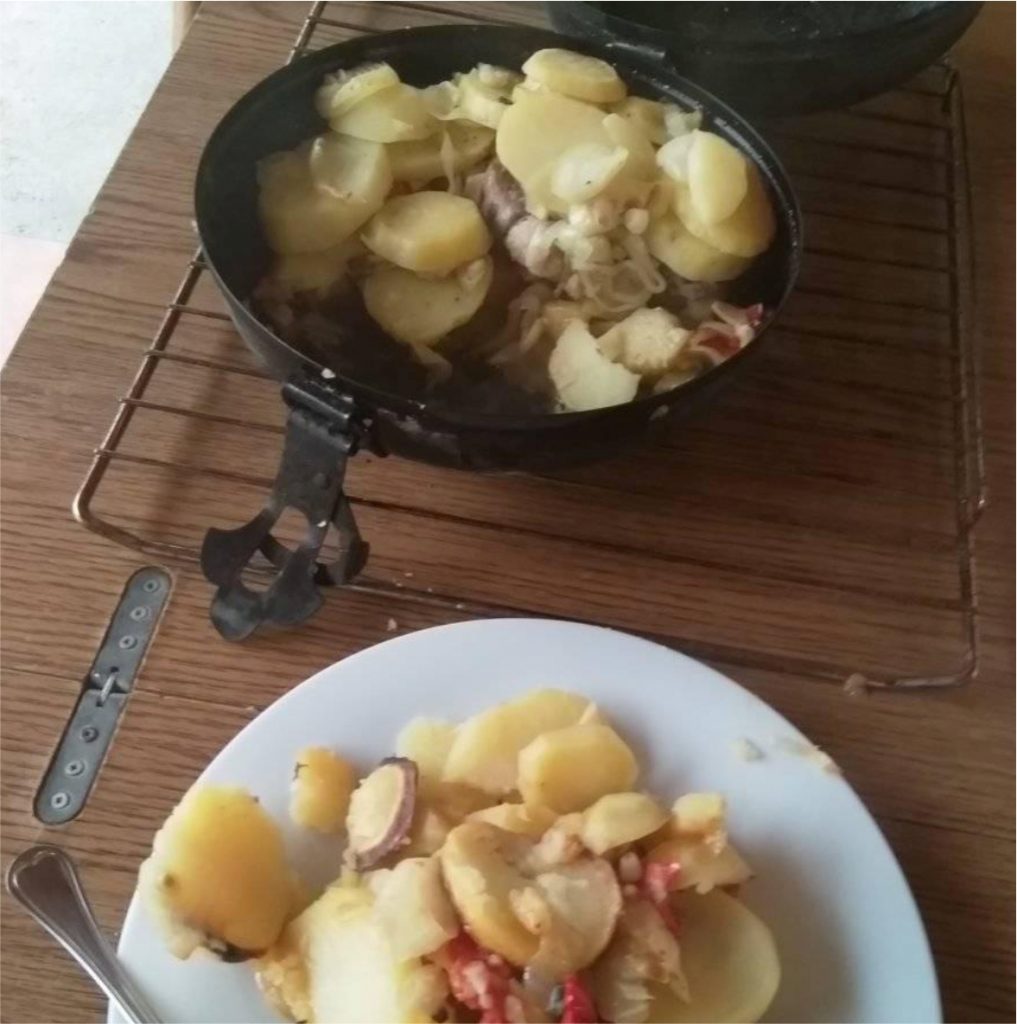 Ingredients:
UFO FAMILY disc for 6-8 people

50 dkg pork neck
20 dkg smoked bacon
30 dkg roughly chopped red onion
1 kg peeled, sliced potatoes
1 tsp ground black pepper
2 dkg salt
2 green peppers


Prepare the disc in advance. Slice the pork neck, tenderise from both sides then sprinkle with salt and pepper. Cut the smoked bacon into thin slices. Roughly cut the red onion. Cut cleaned potatoes into thin rings. Finely chop the onion. Cut the peeled potatoes into thin rings.
Put the ingredients in the disc, don´t forget to sprinkle the potatoes with salt and a little pepper. Potato and smoked bacon slices should be placed on top. Bacon grease will drain into the lower layers and thus ensure an exceptional taste of the whole meal.