Pork tenderloin is a generally popular ingredient because it is almost free of fat, but it does not dry out when thoroughly prepared. In the UFO – baking disc, we can prepare delicious meat, which in combination with vegetables and potatoes creates a perfect dish that can be prepared in one bowl.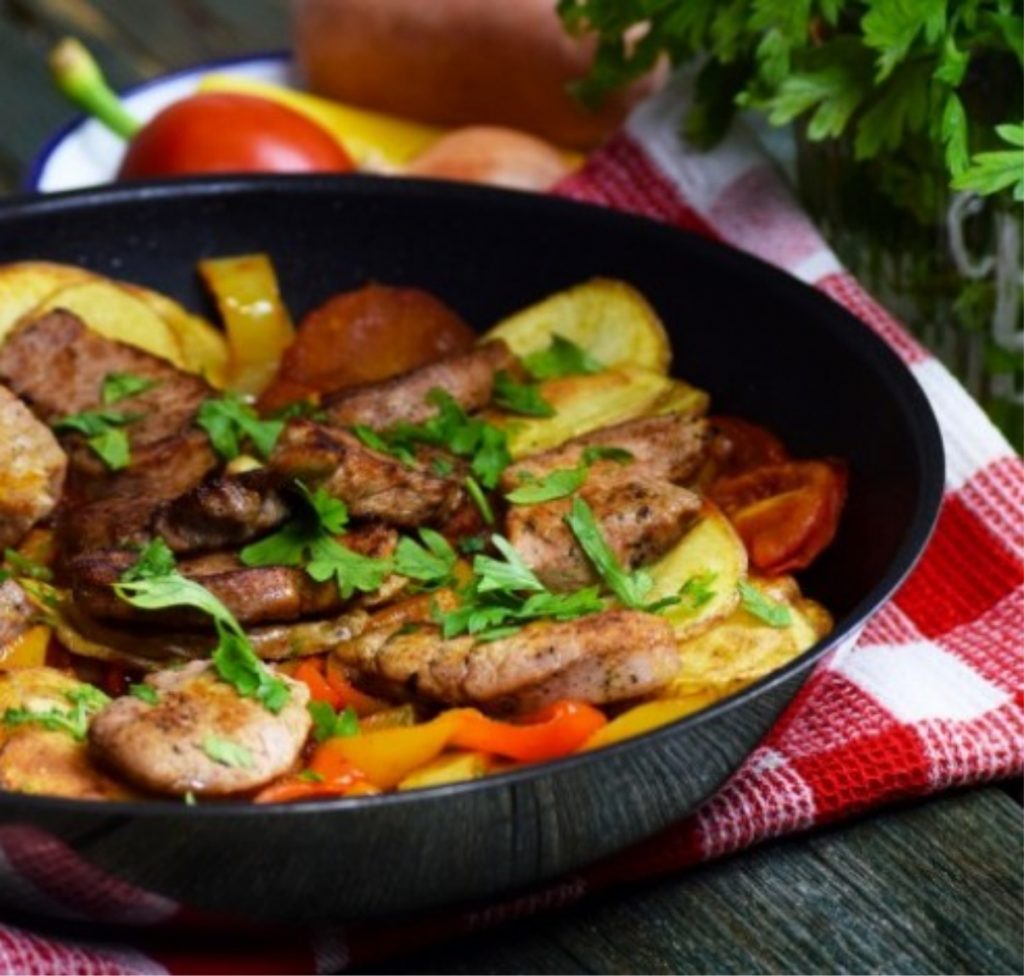 Ingredients:
UFO FAMILY dish for 6-8 people
50 dkg pork tenderloin
15 dkg green pepper
10 dkg tomato
1 kg peeled potato
20 dkg smoked sausage
10 dkg smoked bacon
2 dkg salt
5 g ground red pepper
1 garlic clove



Cut the pork tenderloin into slices approximately 1.5 cm thick, tap the meat, salt both sides, rub one side with crushed garlic. Cut the sausage into rings, smoked bacon and peeled potatoes into thin slices. Cut peppers and tomatoes, finely chop the garlic.

We put the ingredients into the UFO – baking disc for 4 people in the following way: potatoes on the bottom, then green peppers, some tomatoes, tenderloin, sausage, smoked bacon. Garlic and red pepper are divided evenly between the rows. Sprinkle potatoes with a little salt. The top layer should contain potatoes, green peppers and tomatoes, under which we put smoked bacon.

Bake in the embers for about 50 minutes. After removing, let the UFO rest for 4-5 minutes.