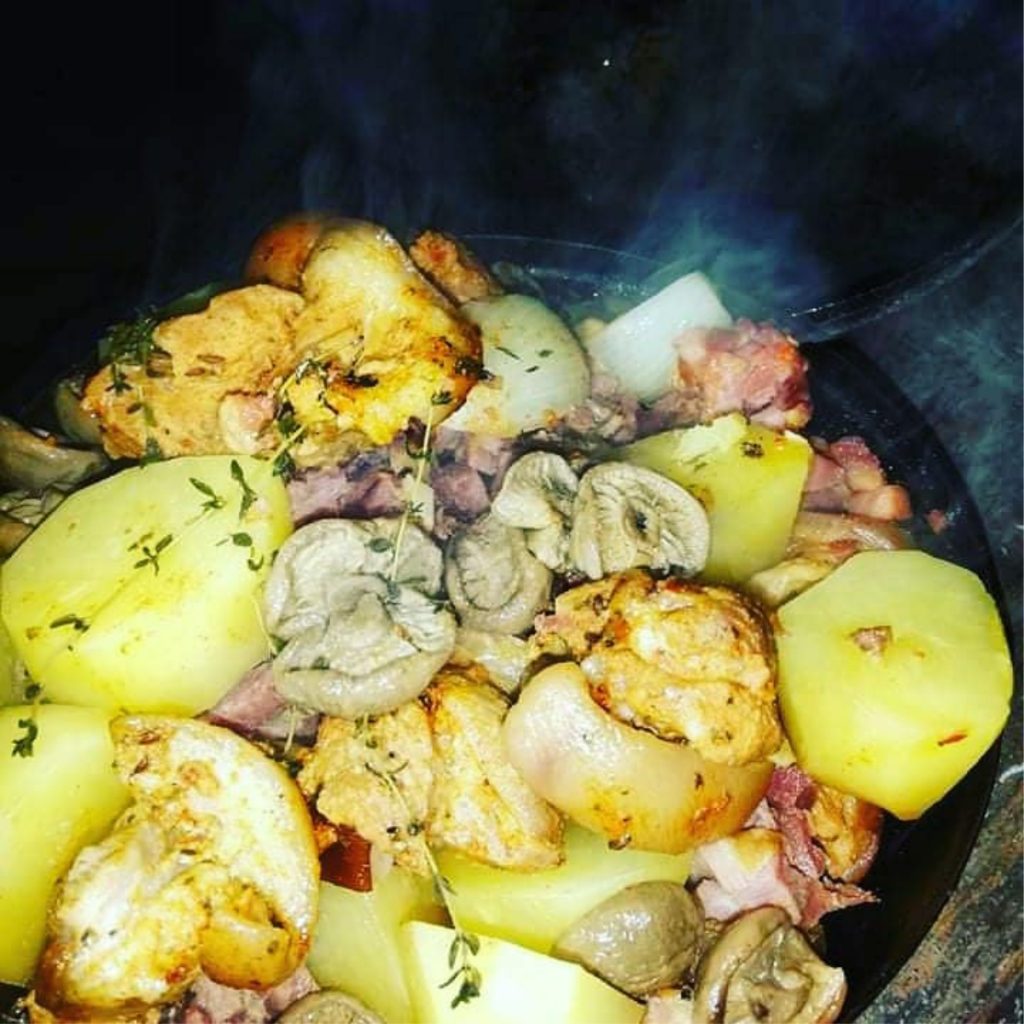 Ingredients:
UFO FAMILY discfor 6-8 people

½ kg pork knee
15 dkg smoked bacon
1 kg peeled potatoes
25 dkg forest mushrooms
1 green pepper
1 tomato
2 cloves of crushed onion
1 tsp salt
1 tsp black pepper
10 dkg smoked cheese
2 dl sour cream

Cut the meat and the bacon. Slice potatoes, tomatoes, peppers and cleaned mushrooms. Line the bottom of the disc with foil, cover it with bacon, then layer the raw materials. Sprinkle each layer with salt, pepper, garlic and half a cheese.
Pour cream and the other half of the cheese over the top of the ingredients.
Close the disc, put it into embers and put som of them on it´s top.
Bake 1 hour.