As lovers of open-air cooking, barbecue and oven-baking, we found this incredibly simple, but even more great tool. If you can fall in love with an object at first sight, it is the UFO cooking dish.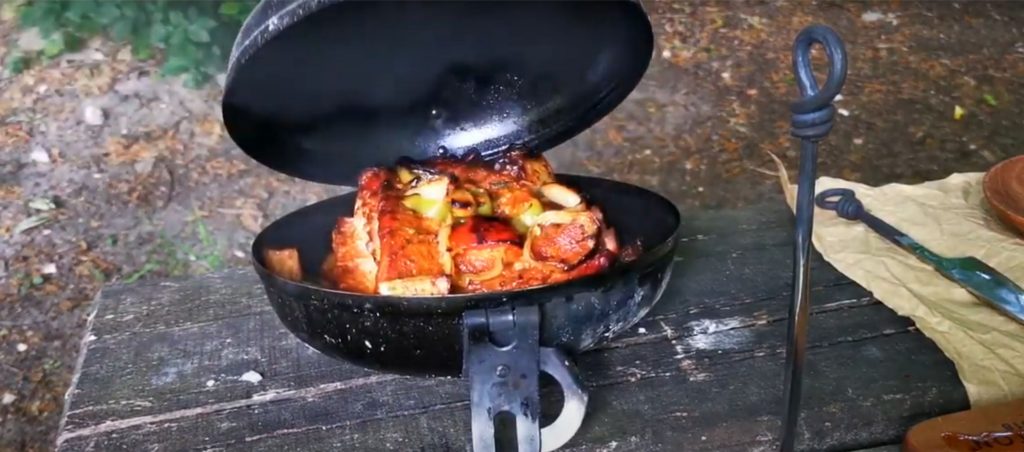 The UFO cooking and baking dish is a special iron dish with unique properties. During the preparation of vegetables, their juice is released and thanks to its first-class insulating properties, the steam, together with the taste and aromas, does not disappear, but conjures up juicy meat.
The predecessor of the UFO cooking dish was used as early as the Renaissance in Italy – especially by chefs of aristocratic families. They prepared various meals in the open fireplaces. Similar vessels from the end of the 19th century were found in Serbia. At their top was a circular collar, which probably served to hold the embers. We came across the predecessor of our UFO disc in the collection of Hungarian folk art, it was an instrument of lumberjacks and coal burners in the Matra Mountains.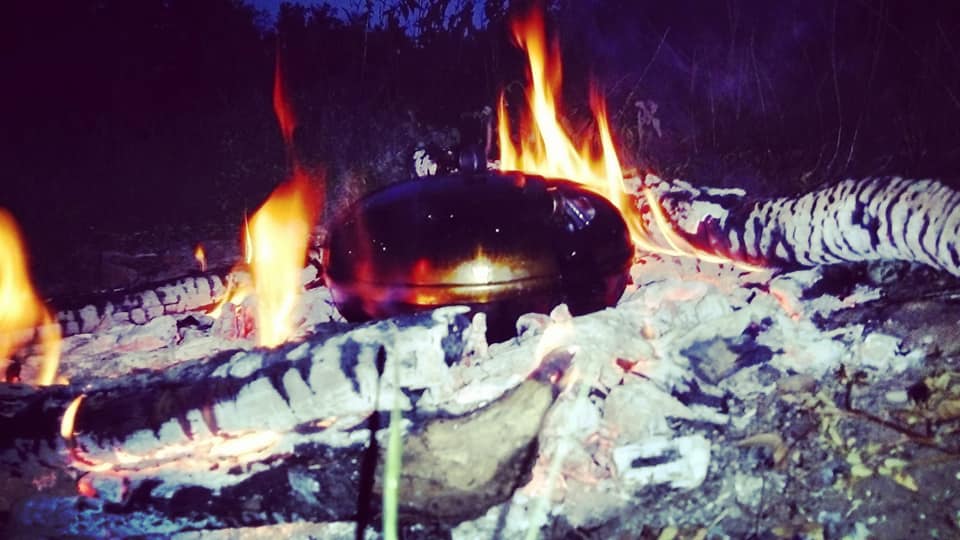 Drawing on the historical description of this popular vessel, we sought to develop a form that would become a useful, easily portable, affordable and long-lasting tool for nature lovers. It is because of these qualities that we decided on following sentence as the slogan for Happy Flame UFO baking disc:
UFO – cooking dish
Drawn from the past, designed for the future.
HAPPY FLAME Ltd. PRODUCTS
Equipment for barbecue, hiking or bushcraft can be found in the unique offer of our e-shop::
HAPPYFLAME.ONLINE