I remember as if it was yesterday, it was a beautiful autumn afternoon when in a local shop I saw a delicious looking smoked pork knee. Because I promised my family that I will prepare for them something delicious in the UFO disc, I couldn´t leave the pork meat behind. It has only been a few weeks since I got my disc, but from then on, I fill it weekly with goodies and leave the rest of the work for the embers.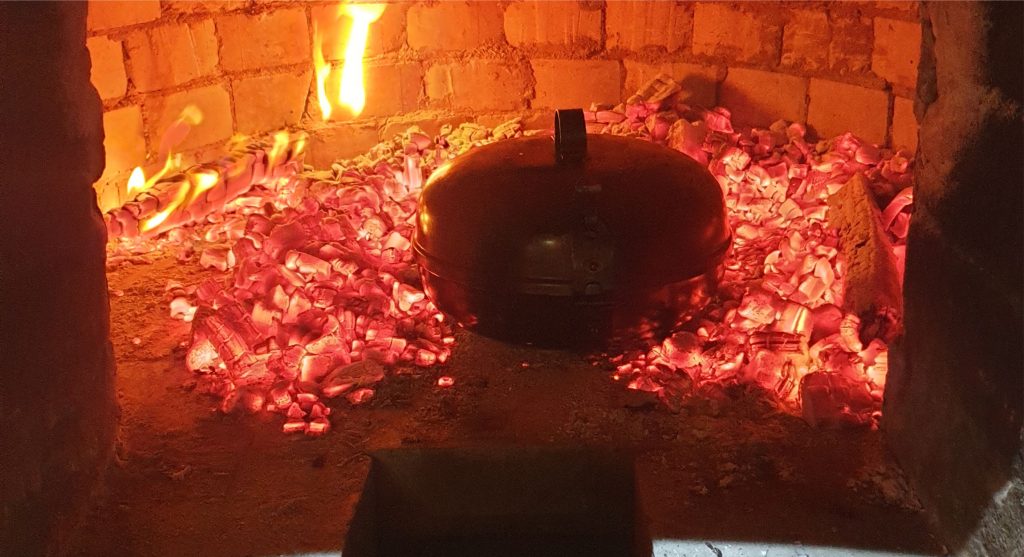 After a short hesitation, I filled my shopping cart with a few tomatoes, peppers, onions an a kilogram of sauerkraut – these will be side dishes in today's story about the UFO disc. I was sure that with these ingredients, I go for granted. I was chopping the wood when my wife came to me with sausage from our fridge in her hand.
-Don´t you see that soon it will rain? According to the app, it will be terrible weather all afternoon.
-Give me the sausage and get me a beer, I can solve this. I will prepare the meal in our furnace and after it cooled down a bit we can cook a chicken broth in it.
After a bit of murmuring, I started to set fire.  After a while, it indeed started to rain. I chopped up the sausage into bigger pieces and washed the cabbage. I started to layer the bacon, tomatoes, onions, pepper, cabbage, and meat onto the disc, seasoning each layer apart. On the cabbage, I put the second part of the meat, and then a thin layer of cabbage and bacon followed.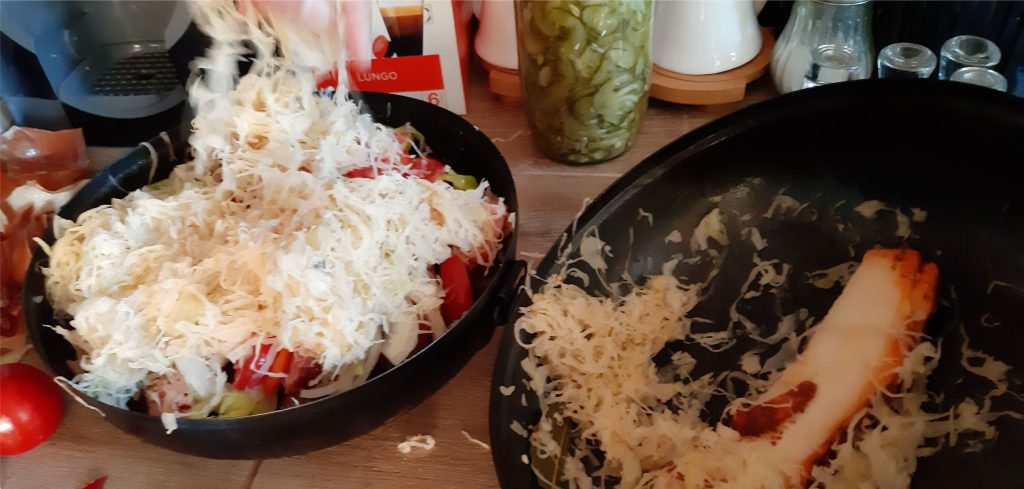 I sealed down the UFO and put it in the oven, in the centre of the embers. The temperature vas ideal the thermometer showed 280 degrees.  After 10 minutes of cooking, I opened the furnace and heard a slight fizzing sound. After 50 minutes, I took out the disc to take a look at the food.  All the ingredients have already softened, but because we like a crispy texture to the meat, I put the uncovered disc back in the furnace. Of course, crispiness can be also achieved by putting the embers on the disc, but this way the goal is guaranteed.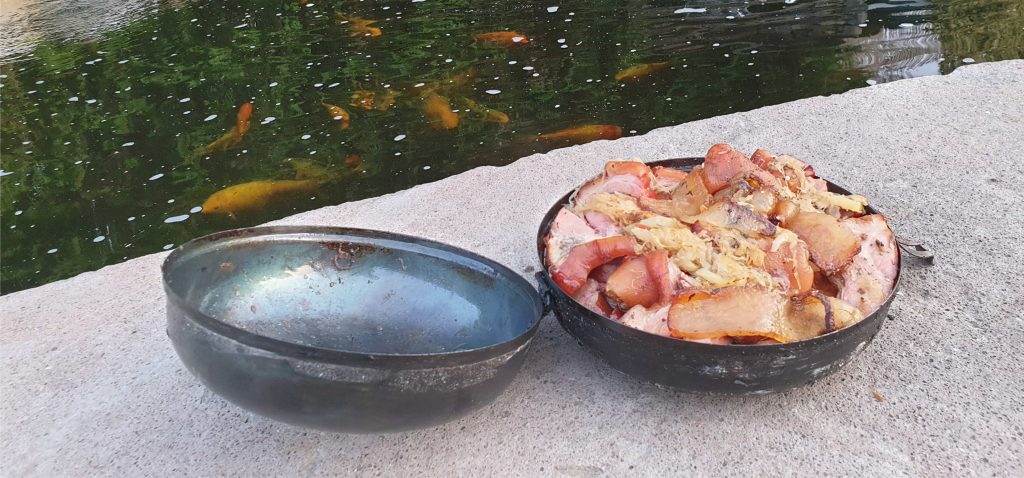 My family was truly amazed by this simple food, so I have to admit that this relatively cheap and easy tool can give uncountable opportunities for a culinary experience. At that time I had about 10 recipes that I wanted to make in the disc.
This tool is amazingly easy to handle and it is really useful.
It was a worthy purchase, the UFO disc pays off.