Things everyone needs to know about the UFO cooking dish: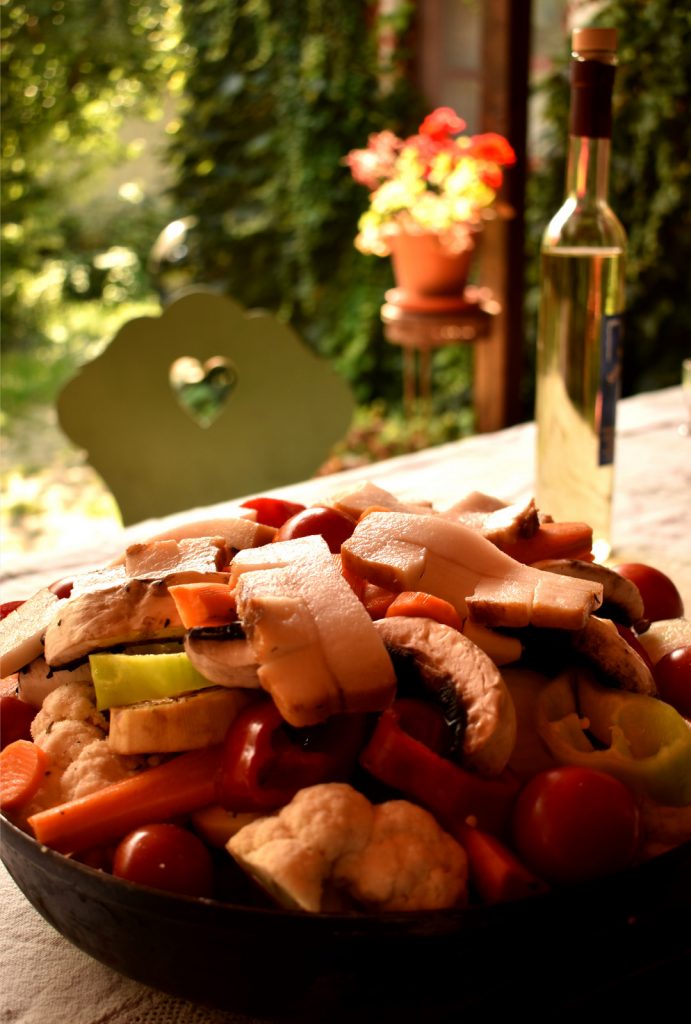 – Don´t throw it, show some selfcontrol! No matter how hot the embers are, there is always a proper way to take the utensil out. This prevents damaging the hinge and lock.

– Newly purchased UFO cooking and baking discs must always be inaugurated before first use.

– Since the existence of aluminum foil, chefs have started using it to line the bottom of the disc, which will make it much easier to wash it after cooking. This procedure can facilitate cleaning, in particular, after meals containing cheese and cream.

– After removing the disc from the burner, let it rest for 4-5 minutes until both parts of it have cooled down, then open it.

– Warning! Not only hot iron, but also hot steam accumulated in the disc can cause burns, so always handle the disc carefully

– The process of making a well-planned meal on the disc is very grateful, during that approximately one hour while it is being prepared, you can become hungry like a wolf: play football, drink, do the chores.
The recipe is very simple: put everything you have at home (bacon, vegetables, slices of meat, vegetables and a little more bacon) and put it in the embers! You don't even have to stir the food. Don't worry, it certainly won't burn.
After about one hour, when the garden is already filled with the smell of stewed vegetables, you have the dish ready!
For the inexperienced, however, we still recommend overseeing the preparation from time to time.
HAPPY FLAME Ltd. PRODUCTS
Equipment for barbecue, hiking or bushcraft can be found in the unique offer of our e-shop::
HAPPYFLAME.ONLINE