The simplest of the simple!
This sentence accurately describes a UFO – a cooking and baking disc, as we can use it in nature, garden, forest, during fishing, hunting or a trip. Thanks to its size, it also fits in an oven, so it can also be used by people who do not like to leave the concrete jungle.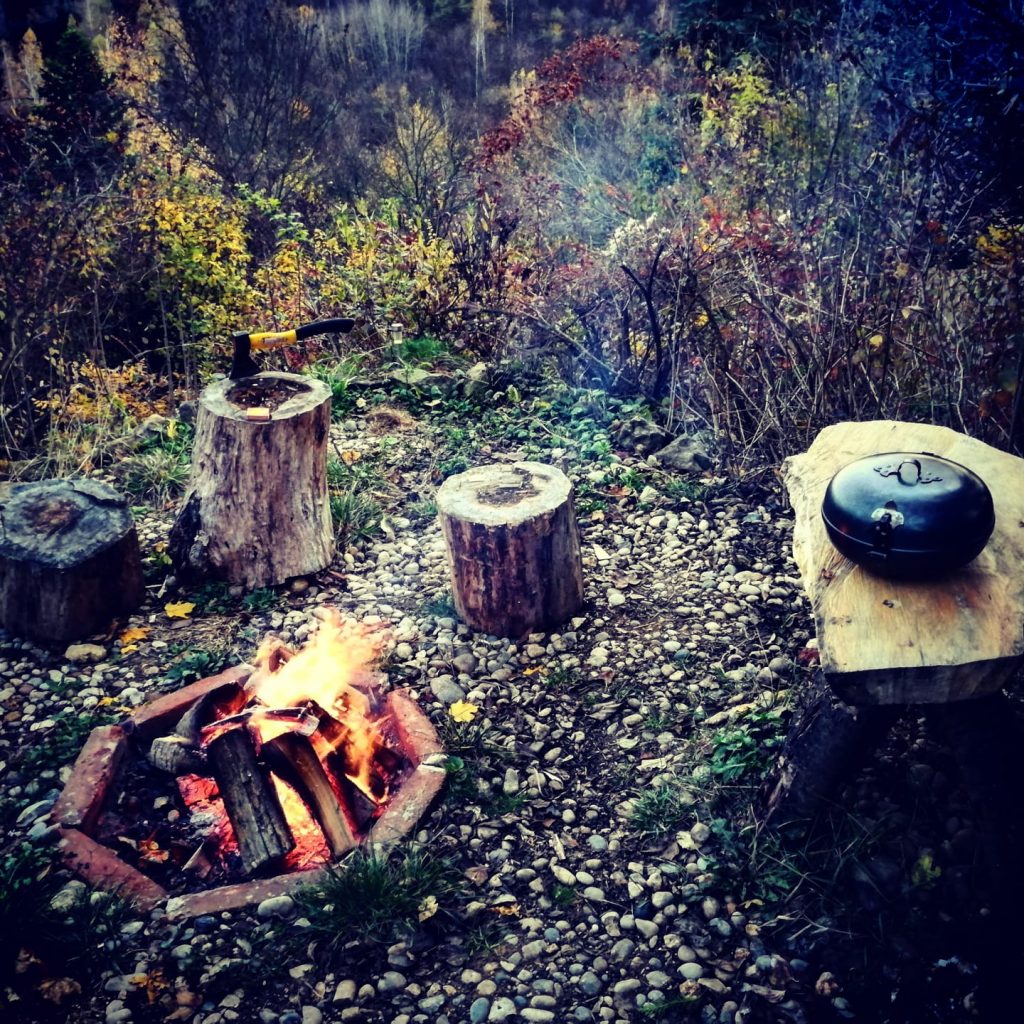 In the oven-cookware from the old lumberjacks and coal burners, individual meals can be prepared by the campfire – or on charcoal coals. UFOs loaded with different meats, vegetables, fruits and bacon can be a special taste experience in winter by placing them in a fireplace, stove or even an oven.
All you have to do is put the ingredients in the vessel that has already been initiated, close the UFO and then put it in the embers, draw a little embers around it and sometimes stirr the food in it by slowly moving the disc.

If we place the disc open in the embers we can prepare two types of food in it at the same time. In one half we can heat water for coffee, tea, or make soup, while in the other we can prepare vegetables.

In UFO, depending on its size, we can prepare enough food for 2 or 12 people. Depending on the amount of food being prepared, the preparation time should last from 40 minutes to one and a half hour, while we can safely devote ourselves to our responsibilities. The disc will never let you down, a perfect harmony of flavors will be created in an enclosed space – even the simplest combination of chicken breasts and potatoes will become something special.

At the same time, however, you can take part in larger gastronomic challenges – from basic recipes to specialitied for advanced – you can even bake bread and smoke fish in it!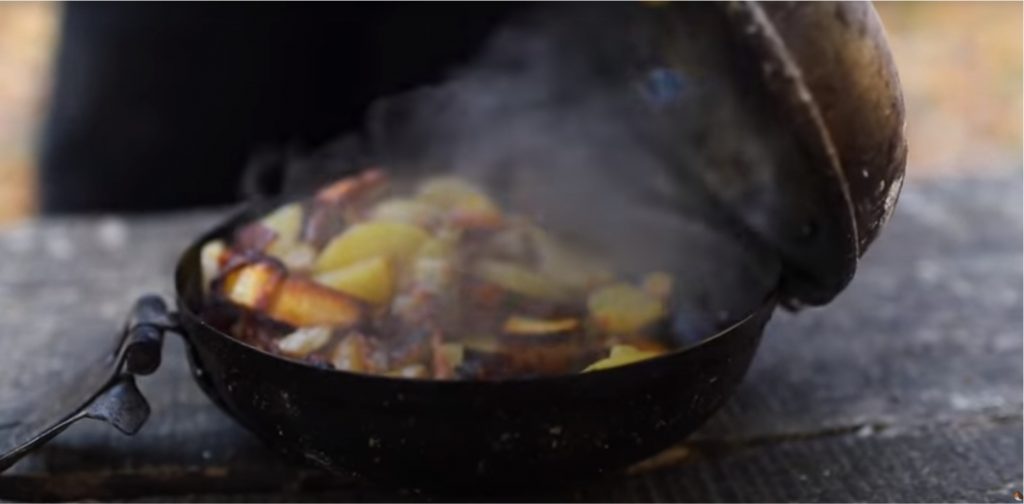 The UFO cooking and baking disc is an ideal helper for modern people, according to experience it can be very fancied. Thanks to its easy use you can easily become a masterchef!

Among our recipes, you will find the tried and tested ones, but there are no limits to your imagination. It only depends on you and the ingredients available to prepare the food. That is why we warmly expect new recipes with which we can expand the society of UFO lovers.
HAPPY FLAME Ltd. PRODUCTS
Equipment for barbecue, hiking or bushcraft can be found in the unique offer of our e-shop::
HAPPYFLAME.ONLINE